Tools of the Trade
Gordon uses....
Equipment
As a perfectionist in his craft, Gordon has used many different makes of guitar and equipment over the years.
He uses up to 6 different guitars on stage during a show, a pedal board to give him the delay effects, and a loop station to multitrack his electric guitar.
These are some of the brands and companies that Gordon has selected as best meeting his current needs.
JHS Vintage Guitars - Gordon Giltrap Signature range
Full information from the
JHS Vintage Guitars
website or
HERE
The MIA Guitar of the Year Award winning VE2000GG Vintage Gordon Giltrap Signature electro-acoustic 6 string.
VE2000GGDLX Vintage Gordon Giltrap Deluxe Signature Guitar
VE2000GG-12 Vintage Gordon Giltrap Signature 12-String
V2000MGG Vintage Gordon Giltrap Mahogany Acoustic
Fylde Guitars
Hartness Road, Gilwilly Industrial Estate, Penrith, Cumbria, CA11 9BD
email:
rogerbucknall@fyldeguitars.com
Fylde Guitars
tel 01768 891515
fax 01768 868998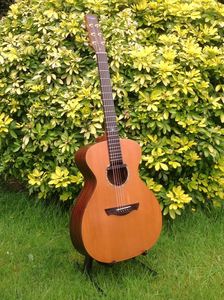 Fylde Custom
Fylde GG Signature guitar
Other guitars
Trevor Jones custom Strat
Fretking GG Elise
The other British maker of note is my friend
Roger Williams
who has made me two lovely guitars.
Roger Williams Guitars
,
Lichfield,
Staffordshire,
http://www.rogerwilliamsguitars.com/
Tel: 01543 262543
Martin SP guitar strings
Martin Guitars
Available from all good guitar shops
As well as
Martins
my new
Wyres signature strings
are now available via whatever route you fancy:
Ebay, Ivor Mairant, or direct from
www.hinesitedistribution.co.uk
Tel..01634 241213.
There are currently two GG sets out there a 6 string set and a 12 string set to be tuned to either C sharp or D below concert pitch, I NEVER tune a 12 string up to concert pitch!
These sets aren't cheap I have to be honest, but being a coated string they last for ages, and to my ears they sound lovely, and as I say on the packet. "They have an indefinable sound"
The artwork is based on a portrait by
Jan Leytham Gain
for the 'As it Happens' album of a few years back.
H-clamp
The
ExplorAudio H-clamp
allows almost any microphone to be attached to essentially any guitar.
www.exploraudio.com
Scroll down to file at bottom of this page for more info.
PO Box 4473, Wedmore, BS28 4WE
Email:
enquiries@exploraudio.com
tel 01934 713763
fax 01934 713841

Pinz
- Engraved brass bridge pins
Put simply Pinz are slotted brass bridge pins for acoustic guitars. But they're more than just that. They are a unique enhancement to your guitar.
Pinz started as blank or - uniquely in the world - engraved pins, and we've since added abalone/paua and mother of pearl inlaid versions.
Blank they reflect light nicely; engraved, they put your name on the guitar. The new inlaid versions look just beautiful, and can colour key to your instrument.
3 Boscarnek, St Erth, Hayle, Cornwall, TR27 6JD
Pinz
tel 01736 751781